The 2017 Way To Go! School Challenge is back! All K–12 schools in Vermont are encouraged to get on board to battle carbon pollution.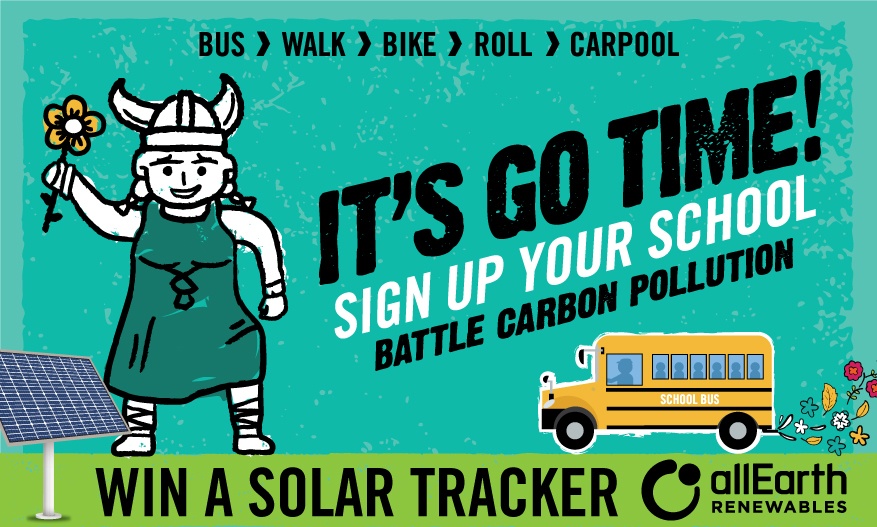 On behalf of the Fall Challenge Coordinating Team, thank you for helping us spread the word. Please encourage your K-12 school to sign-up online now. They'll get the tools they need to motivate students, staff, and teachers alike to bike, walk, carpool and ride the bus to victory!

Using transportation options, other than driving solo, will help us reach our goal of reducing 1 million pounds of carbon pollution. That means cleaner air for everyone!