Trish Sears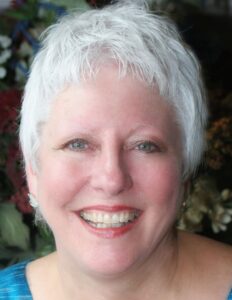 Trish is Director, Co-Founder, President & CEO of Northeast Kingdom Tamarack, Inc. (NEKTI) Consulting. NEKTI specializes in forming strategic partnerships to leverage funding and other resources and in representing corporations, projects, programs and organizations to donors, state, the U.S. and foreign governments, multilateral organizations, and the media. Trish is a member of the board of directors of the Gilman Housing Trust, president and chair of AARP Vermont Executive Council, and publisher of Newport Daily Express (NDE), which serves 25 communities in the Kingdom: Albany, Barton, Beebe, Brighton, Brownington, Charleston, Coventry, Craftsbury, Derby, Derby Line, Evansville, Glover, Greensboro, Holland, Irasburg, Jay, Lowell, Morgan, Newport City, Newport Town, North Troy, Orleans, Troy, Westfield and Westmore.
Julie Campoli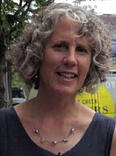 Julie Campoli is an urban designer and author who writes about urban form and the changing landscape. Julie combines a planner's perspective with a designer's sensibility to illustrate the built environment and the processes that shape it. She is the author of Made for Walking: Density and Neighborhood Form, and co-author of Visualizing Density, and Above and Beyond: Visualizing Change in Small Towns and Rural Areas. Her Burlington-based firm, Terra Firma Urban Design, specializes in town design, land use analysis, site planning, and infill of existing neighborhoods.
Julie served on the technical review committee for the SUSTAINABLE MONTPELER 2030 design competition.
Liz Vogel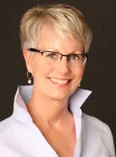 Liz focuses on connecting the dots between people and the information and tools they need to be successful. Prior to establishing Dots, Inc., her work transitions consulting firm, Liz helped guide individual and organization-wide transitions at Keurig Green Mountain and Competitive Computing. Liz holds a MEd in Counseling and Psychology and a BA in Organizational Communication and Development. A growing number of professionals and NGO's are recognizing the power of a multi-generational workforce. Cultivating and making use of the deep experience nurtures innovation in the workplace and is linked to improved health and viability of communities.