Staff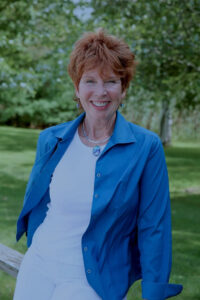 Debra Sachs, Executive Director, MS in Natural Resource Planning. Deb is a community project planner and developer, marketer and climate advocate. She has managed non-profits and consulted on numerous planning and sustainability projects for governments, NGO's and businesses for more than 25 years. In the mid 90's, Deb advanced climate action planning, co-authored Burlington's first climate action plan and has provided science-based technical assistance since.
In 2010, Deb co-founded Community Climate Action, Inc., a 501c3 whose focus was on education, outreach and public engagement about how to mitigate the threat of global climate change. Today, in response to the climate crisis, she continues to share experiences, partner with others to innovate and advance new pilots and programs including: Way to Go! Challenge; VT Goes Green (VTGoesGreen), Walk to Shop, Vermont Energy & Climate Action Network (VECAN) and Vermont Transportation Efficiency Network (VTEN).
In 2014, responding to the urgent need to accelerate zero net energy solutions, Community Climate Action was renamed to Net Zero Vermont.
Deb also oversees EcoStrategies, LLC, a contractor to government, business and NGO clients offering advise and technical services in sustainable development, transportation efficiency, community and renewable energy development. EcoStrategies walks the talk, as owner and operator of four solar farms, totally 600 kW, provides locally generated clean electricity to four great Vermont businesses.
Deb serves on the boards of Vermont Rail Action Network, Vermont Transportation Efficiency Network and is past board chair of Community Resilience Organizations.
Madison Rabidoux, intern for Net Zero Vermont, began working with Debra Sachs in March 2022. Maddie completed several deliverables for Walk to Shop engaging seniors, coordinating walks and Walk to Shop outings and improved awareness about developed was her STEM Academy project, completing this and graduated Essex High School. She values creating sustainable and equitable futures through her volunteer work and is leading Walking Wednesdays for residents of Essex Town Meadows.
Maddie is bringing her talents to advance several projects at Walk to Shop. She will coordinate with partners in public and community engagement and advocacy work to address the climate crisis.
Phil Hammerslough is a NZV staff member and project coordinator of Walk to Shop. Phil is a lifelong activist and advocate of active transportation. Phil, discovered Vermont on his bike while leading a tour for American Youth Hostel.  He learned how much fun, how far, and how much one can carry on a bicycle. 
Phil has advocated for bicycle and pedestrian modes of travel and regards his bike useful for more than recreation. It's a far healthier and more efficient mode of transportation.  
Through personal experience and study, Phil continues to promote the many advantages of active transportation. He regularly walks, bikes and uses public transit and enjoys a healthier, more affordable and environmentally beneficial lifestyle.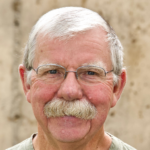 Stu Lindsay is a NZV staff member and project coordinator for Walk to Shop. He has focussed on sustainable living issues since the mid 70's. Stu was owner/operator of a successful alternative energy and personal food production retail store in Atlantic Canada.
It took just one bike trip in The Netherlands for Stu to realize the benefits of having a safe and secure place to leave your bike when using it for active transportation. Along with Phil Hammerslough, Stu developed and established the Valet Bicycle Parking operation in Burlington under the umbrella of Local Motion. He is presently the Coordinator for the program.
Stu served as an early board member of Local Motion as well as a member of the Burlington Walk/Bike Council Steering Committee.
He has attended numerous cycle and pedestrian conferences world-wide and has publicly spoken on both cycling and pedestrian infrastructure.
Advisors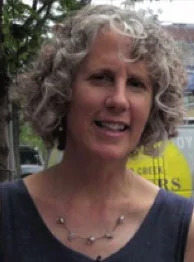 Julie Campoli is an urban designer and author who writes about urban form and the changing landscape. Julie combines a planner's perspective with a designer's sensibility to illustrate the built environment and the processes that shape it. She is the author of Made for Walking: Density and Neighborhood Form, and co-author of Visualizing Density, and Above and Beyond: Visualizing Change in Small Towns and Rural Areas. Her Burlington-based firm, Terra Firma Urban Design, specializes in town design, land use analysis, site planning, and infill of existing neighborhoods.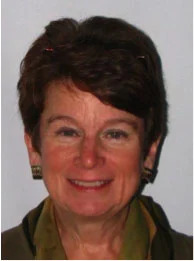 Barbara D. Conrey, AIA, Montpelier, VT is an award-winning architect and professor at Vermont Technical College (VTC) where she taught sustainable design for 18 years. She recently led student teams to develop a plan to repurpose downtown parking lots to Net Zero buildings, which was presented to city officials. Barbara is past president of the New England and Vermont chapters of the American Institute of Architects, and served on the Architectural Licensing Board for the State of Vermont. Presently, Barbara, serves on the Montpelier Planning Commission and on the Energy Advisory Committee. She is contributing her architectural sustainable design knowledge, experience and professional network to advance the Net Zero Vermont's mission.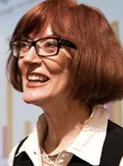 Valerie Fletcher, Executive Director, Institute for Human-Centered Design, Boston, MA. As Executive Director of the Institute for Human Centered Design, Ms. Fletcher has helped build a global non-profit founded in 1978. Her company is committed to advancing the role of excellence in design, expanding opportunity and enhancing experience for people of all ages, abilities and cultures. Fletcher has a Master's in Ethics and Public Policy from Harvard University. Valerie is contributing her expertise in human-centered design, recruiting national architectural talent and providing guidance to the project team.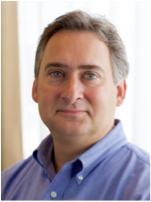 Peter Plumeau, Vice President, Economic Development Research Group, Inc., leads the firm's metropolitan planning, policy, and strategy practice where he focuses on developing approaches for harmonizing transportation system plans with community design and economic development. His experience includes helping planners integrate multi-modal mobility needs, including goods movement and non-motorized modes, into complete streets plans and advising policy-makers on the relationship of transportation efficiency to community economic vitality. He has authored or co-authored numerous research reports and guidebooks on transportation planning, policy analysis, and goods movement for the Transportation Research Board (TRB), the U.S. Department of Transportation, the Canadian Trucking Association, the American Planning Association, and Transport Canada. He holds a Master of Public Administration (MPA) degree from the University at Albany and a BA from the University of Vermont.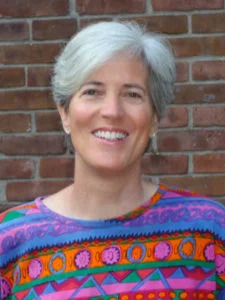 Donna Rizzo, Director, is a faculty member in the School of Engineering at the University of Vermont. Her research focuses on the development of new computational tools to improve the understanding of human-induced changes on natural systems and the way decisions are made about natural resources.
In 1995, Donna co-founded a small Vermont business to help speed the diffusion of research and new technologies in environmental practice. Since joining UVM in the fall of 2002, she has advanced numerous computational approaches to address multi-scale environmental problems including predicting local disease risk, watershed classification, and soils capacity.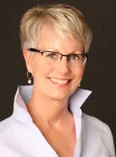 Liz Vogel, President & CEO of Dots Inc. Enterprises, focuses on connecting the dots between people and the information and tools they need to be successful. Prior to establishing Dots, Inc., her work transitions consulting firm, Liz helped guide individual and organization-wide transitions at Keurig Green Mountain and Competitive Computing. She holds a MEd in Counseling and Psychology and a BA in Organizational Communication and Development.
Board of Directors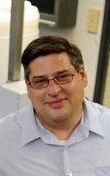 Richard Madrak, Board Chair, and President of Waste Resource Recovery, Inc., a Connecticut B Corp specializing in implementing, researching and consulting on novel waste to energy projects and demonstrations in CT and RI municipalities. Rich works with pioneering inventors, universities, National Labs, and businesses to commercialize products and technologies. In 2014, Rich researched three decades of state-commissioned studies on the viability of light passenger rail service in VT. He concluded that a near carbon neutral passenger rail service could be successful. Rich is committed to stimulating economic development, connecting people, commerce and communities; expanded mobility, service industries, and infrastructure to improve convenient connectivity.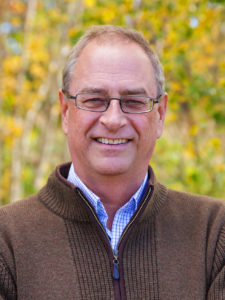 David Blittersdorf, Director and Treasurer/Secretary, is President/CEO, AllEarth Renewables. David is an entrepreneur and engineer with three decades of experience in the renewable energy industry, seeking to help prepare humanity for future energy constraints. His first company–NRG Systems, became a global leader in wind measurement technology. Since 2004, he has been President/CEO AllEarth Renewables, and has built two utility-scale solar farms and a 10 MW wind farm that supplies nearly 10% of Burlington, Vermont's power. David serves on the boards of the Post Carbon Institute, Vermont Businesses for Social Responsibility and Renewable Energy Vermont; he also chairs the board of advisors for UVM's Rubenstein School of Environment and Natural Resources, and is a member of the advisory board for the Union of Concerned Scientists.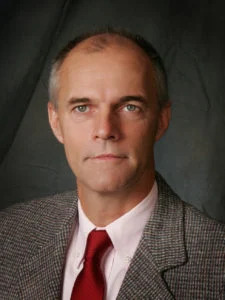 Paul Comey, Director, is retired VP of Environmental Affairs for Keurig Green Mountain. Paul ensured the company's sites were in environmental compliance and contributed to the company's environmental, financial and social bottom lines. Paul works to integrate environmental management systems (EMS), which lower corporate carbon emissions. Paul founded and continues to manage Baseline Solutions, a consulting company recommending bottom line improvements in manufacturing operations, pollution compliance; and equipment design and process layout. Paul graduated from Boston State College with a major in sociology and a minor in education. After teaching for four years he was awarded a fellowship to Fitchburg State College, earning a Masters in Engineering.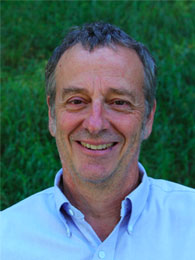 Ken Jones, Director,is Economic Research Analyst at the VT Agency of Commerce and Community Development, continuing a career in public policy and decision-making. He is a founding director of Montpelier's Energy Advisory Committee and is a long-time resident of Montpelier. Ken is an experienced Policy Analyst in state government and the nonprofit sectors. Ken received university degrees in Chemistry, Biochemistry and Public Policy. He also serves on the Montpelier School Board and is working towards guiding Montpelier to a Net Zero future.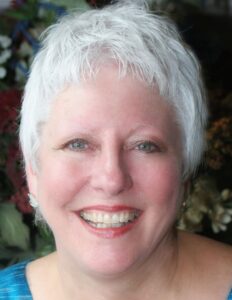 Trish Sears, Director, is Co-Founder, President & CEO of Northeast Kingdom Tamarack, Inc.(NEKTI). NEKTI Consulting specializes in forming strategic partnerships to leverage funding and other resources and in representing corporations, projects, programs and organizations to donors, state, the U.S. and foreign governments, multilateral organizations, and the media. With decades of working in international development, and believing in 'lessons without borders', Trish applies lessons learned to remote rural areas in the US. Currently, she serves as a member of the board of directors of RuralEdge,Vermont Downtown Development Board and the Regional Advisory Board for North Country Career Center.