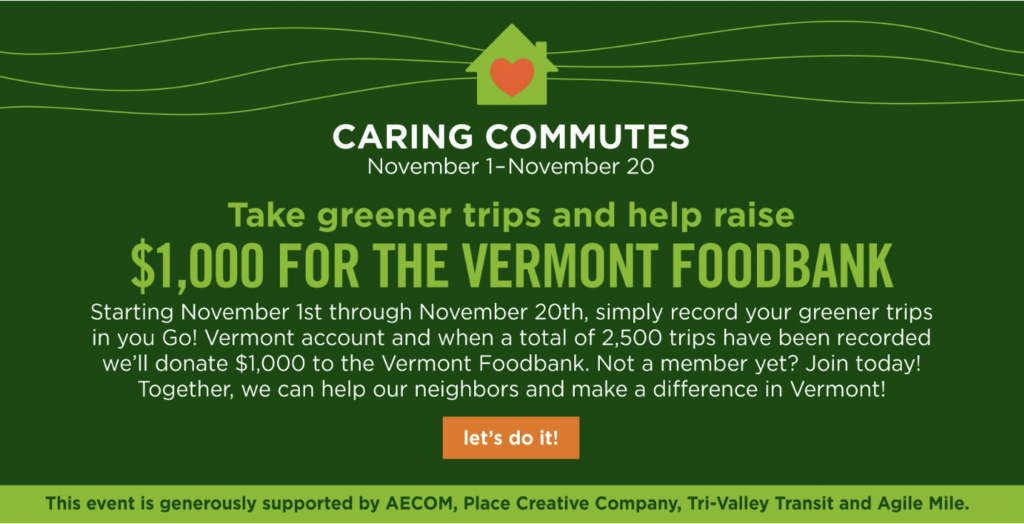 Walk to Shop
Walk to Shop Coordinator, Stu Lindsay presented virtually at Walk21, Dublin Ireland, on September 20th at 7:00 a.m. EST, 11:00 am. GST. Learn more about the Walk 21 program here: https://walk21ireland.com/programme/
Net Zero Vermont is empowering Vermonters to leave their cars at home and walk to complete errands through the Walk to Shop project. Survey results show that trolley owners are indeed displacing car trips! If you participated in this program, let us know your trolley experiences. Are you walking more, leaving your car at home, riding the bus with your trolley?
Chittenden County Regional Planning Commission awards Net Zero Vermont a two-year UPWP grant to advance its work to engage all Vermonters–to encourage more people to walk more often using a shopping trolley and to raise awareness about the 15-minute neighborhood, active mobility, transit and food security.
Celebrated World Car Free Day, City Hall Park
Hundreds of Vermonters including students will participate in World Car Free Day. Net Zero Vermont is pleased to join our friends in celebrating World Car Free Day in Burlington, Thursday, September 22nd. Leave your car at home, grab your trolley and walk to shop, hop on your bike and take the bus are easy and great ways to get around. Plan your trip now and enjoy the sights and sounds of the natural way to go, a cup of coffee with your carpool help Vermont make a dent in saving carbon. Together we can make a Big Impact. Join Go! Vermont for free and begin tracking your green commute trips to earn incentives and rewards.

Let us know what low carbon mode you are using to get around? Post your picture, story and experience. How about a healthy option, one that can save you some money and even be fun? Any action to reduce carbon pollution from transportation in Vermont is a good thing for our little rural state. Join your family, your neighbor or a co-worker on World Car Free Day and make a difference.
World Car Free Day is celebrated on September 22 around the world, encouraging you to ditch your car for the day. Check out planning your way to go and organized events at https://www.connectingcommuters.org/ to help park your car and change your travel mode and commuting habits by choosing green ways of travel. Make green travel choices a habit. Bike. Walk to Shop or Errand. Share Your Ride. Bus. Work From Home as often as you can and trim your carbon footprint and save money too. No matter how small a trip, do let us know and earn rewards at the same time https://www.connectingcommuters.org/greener-ways-to-go/green-rewards/
Latest News
Could Dubliners Do Their Big Shop on Foot Instead of by Car?
Net Zero Vermont's Walk to Shop initiative inspires Dublin Inquirer reporter, Claudia Dalby to research why people don't walk to shop more often for groceries. Read full article here:
https://dublininquirer.com/2022/08/31/could-dubliners-do-their-big-shops-on-foot-instead-of-by-car